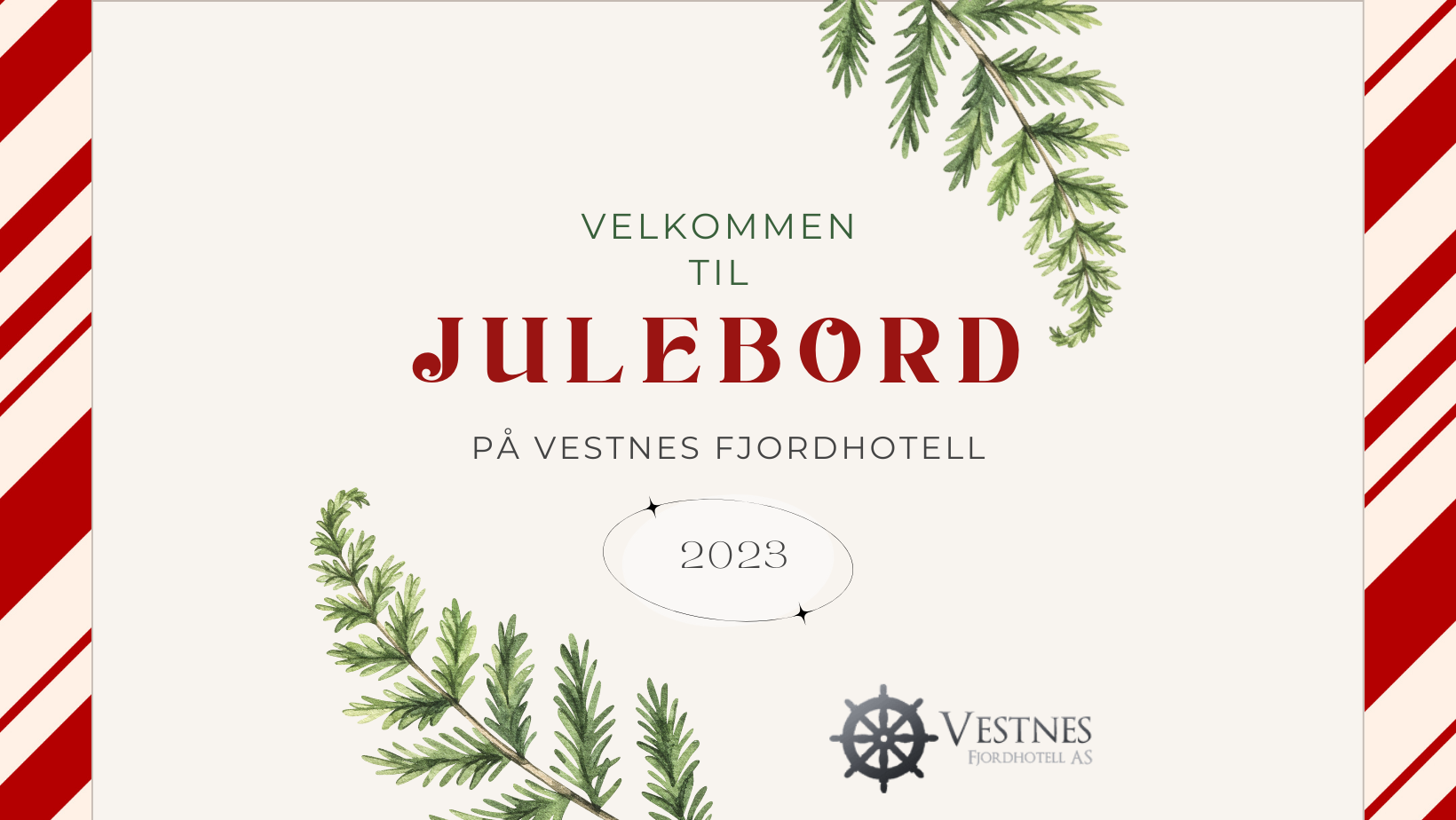 08/10/2023 by Kristin Ellingseter
Come celebrate the Christmas season at Vestnes Fjordhotel!
This season, we have a lot of exiting events coming up to bring us all into the festive spirit!
The Christmas season at Vestnes Fjordhotell opens on 18 November with our traditional "Lute- og klippfisk" evening. This evening we serve delicious traditional Norwegian dishes such as lutefisk (dried whitefish), klippfisk (dried ans salted cod), rakfisk and gravlaks, served with delicious sides. Price per person: NOK 695.
There will also be a Christmas party with live music and dancing in Hammerås-stua on the 2nd and 9th of December. Enjoy a wonderful warm buffet with delicious Christmas food, as well as rakfisk, gravlaks, and a sweet finale. After dinner, you can hit the dance floor to the tunes of our talented musicians! Price per person: NOK 745.
To ensure that as many as possible can enjoy our Christmas buffet, we would also like to invite you, your employees, colleagues, friends and family to our Midweek Christmas party - a cosy evening and a break from the holiday rush! Our delicious buffet includes tasty traditional Norwegian specialities such as "ribbe", "pinnekjøtt", homemade "medisterkaker" and other delicious side dishes that create a genuine festive spirit. Price per person: NOK 575. Time and date by appointment.
For more information, please visit our social media and upcoming Facebook events. For table reservations, please contact us at post@vfhotell.no or call us on (+47). 71188999.
In addition, there will of course be Julerock on 16 December and the traditional 26th of December party!
In other words - save the dates, because you don't want to miss out on this year's Christmas events!