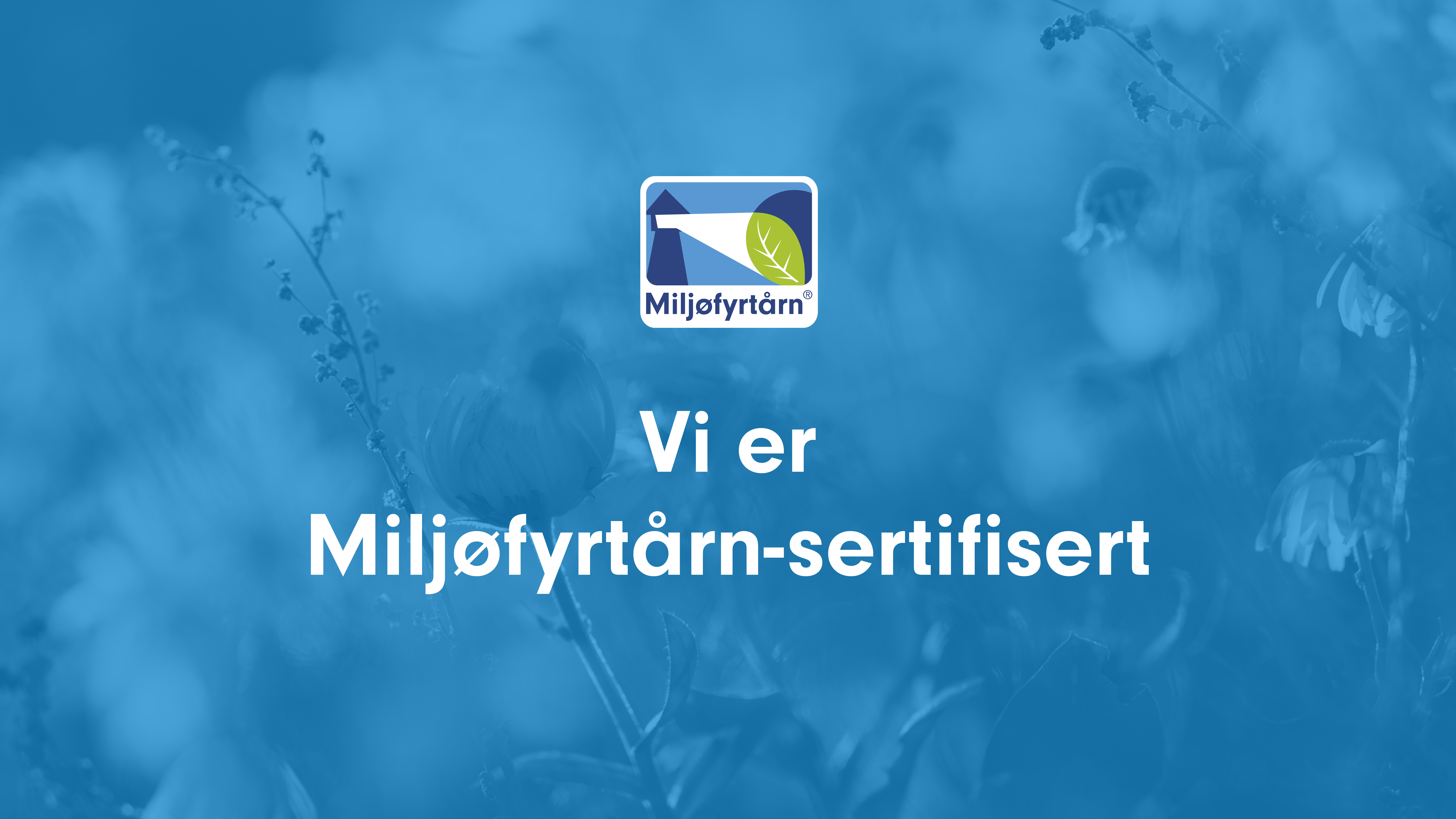 01/09/2023 by Kristin Ellingseter
Vestnes Fjordhotell is certified as an Eco-Lighthouse!
Today marks the first anniversary of Manager Silje Bergslid becoming the captain of Vestnes Fjordhotell. One of the most important goals she established for the hotel was to sail in a more sustainable direction - and just today we have been certified as an Eco-Lighthouse🥳💚♻️✅
The certification is visible proof that we actively take environmental and social responsibility and that we want to contribute to a green transition. As an Eco-Lighthouse, we take sustainability seriously and work continuously to improve the environment and reduce our climate and environmental emissions.

We will now continue to work on achieving more sustainable purchases, lower our energy consumption, consider cleaner transportation, lower our chemical usage, improve our working environment, reduce waste and consistently sort our waste at source. This will enable us to report better data and work systematically and purposefully for improvement.

A sustainable future needs concrete action and a collective effort from businesses, authorities and consumers combined. We are proud of the certification, and hope we can inspire others in a green direction. From now on, all our guests will be staying at a Green hotel, and as a conference organizer you have the opportunity to book the conference package "Green conference". Join us and take your part of our common responsibility!

Eco-Lighthouse is Norway's most widely used certification scheme for enterprises seeking to document their environmental efforts and demonstrate social responsibility. Do you want to learn more about Eco-Lighthouse? Visit eco-lighthouse.org